Commercial Use
What is Commercial Use?
Commercial use is use of the APSIM Software for commercial gain.
If the use of APSIM or the APSIM Outputs are for the public good and made publicly available, then the activity is not considered commercial.
A simple flowchart can be used to decide whether you need a commercial licence: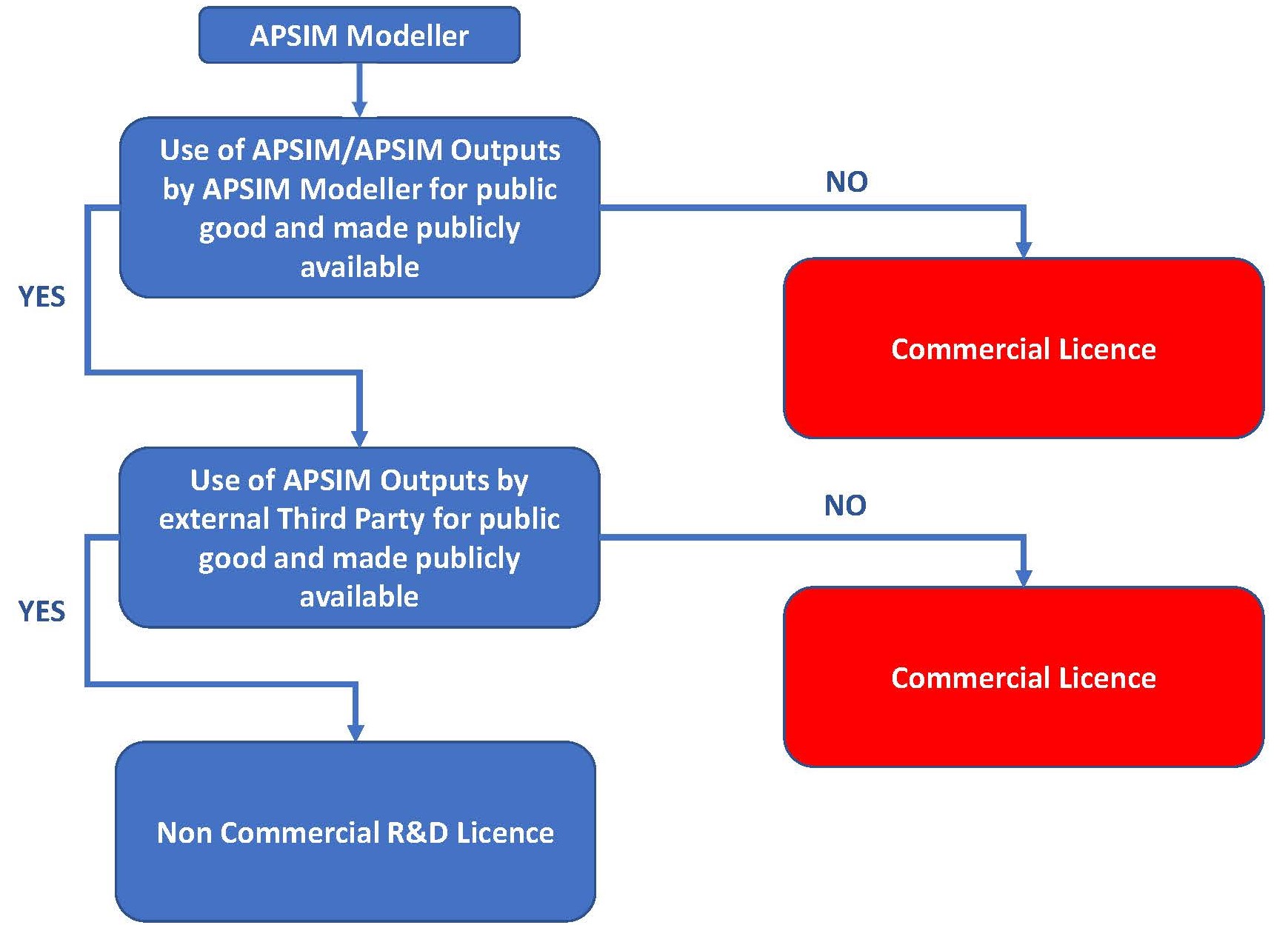 Please remember that all licenses of APSIM (both commercial and non-commercial) stipulate that improvements to APSIM will be owned by the APSIM Initiative and are required to be returned to the AI.
Models unavailable for Commercial Use
Unfortunately the APSIM Initiative is unable to provide Rice (ORYZA) for commercial purposes.
Pricing of a Commercial Licence
The APSIM Initiative allows commercial use of APSIM for an annual fee. For further information of fees, please refer to this page.
How to register and download APSIM:
Once you have registered and agreed to the terms and conditions, instructions for downloading the software will be sent to the email address you provided. Please note that downloading of the APSIM Software indicates the Licensee's acceptance of these terms and conditions and agreement to pay the annual licence fee. The full terms and conditions can be downloaded here.
To register and download APSIM, please go to this page – APSIM Initiative Product Registration and choose the Commercial Licence Type.
Any questions or for more information, please email apsim@csiro.au